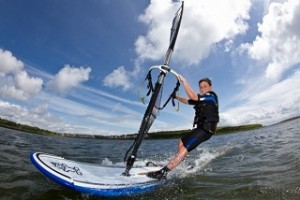 We are delighted to announce that watersports will be offered on all 2017 courses. Once again we will be partnering with Rusheen Bay Windsurfing to provide students with the opportunity to try stand up paddleboarding or brush up on their windsurfing skills!
As an optional extra, watersports will include kayaking, windsurfing and paddleboarding.
For more information on Rusheen Bay Windsurfing please click here.